Board of Directors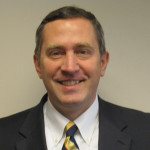 Chris O'Hagan
J.D. Kutter Insurance Associates
chrisohagan@cjthomas.com
Term Expires: 06/30/17
Vice President of JD Kutter Insurance Associates, a boutique construction insurance and surety firm with over 300 years of collective insurance/surety experience.
Brian Hayden
Hayden Wrecking
brian@haydenwrecking.com
Term Expires: 6/30/18
Brian is vice president of Hayden Wrecking, a 3rd generation family owned company celebrating 70 years in business providing nationwide demolition and dismantling services.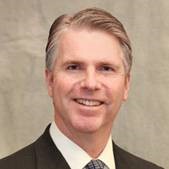 Richard Russell
Sachs Electric Company
rrussell@sachsco.com
Term Expires: 6/30/17
Rich is Industrial Group Manager for the St. Louis Regional Group for Sachs Electric, a national electrical contracting, communications, instrumentation, and engineering company
recognized as an industry leader in power generation, industrial installations, healthcare and research facilities, commercial buildings, and all types of advanced technology projects.
Tom Henson
Affton Fabricating & Welding Co.
thenson@afwc.com
Term Expires: 6/30/19
Is currently a shareholder, member of the Board of Directors, and member of the Executive Management Team in the role of Vice President of Sales at AFWC. He received his Bachelor of Science Degree in Civil Engineering from the University of Missouri – Rolla in 1998. He actively participates in the Bi-State Fabricators Association, a local steel fabricating organization, where he is a current member, Past President, and former Director.
Jeffrey Loebner
Envirotech, Inc.
jeff@envirotechstl.com
Term Expires:  6/30/19
Jeffrey is president of Envirotech, Inc. which specializes in asbestos abatement, selective demolition, lead based paint removal, mold remediation, and the removal & disposal of universal waste.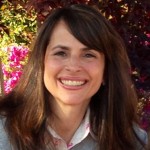 Chapter Executive Director
Susan Winkelmann
ASA Midwest Council
susan@asamidwest.com
Susan possesses extensive marketing, event planning and administrative experience, which she utilizes to support a dynamic & energetic chapter of construction industry professionals.
Chapter Attorney
Richard Stockenberg
Sandberg, Phoenix & von Gontard P.C.
rstockenberg@sandbergphoenix.com
Dick has represented ASA Midwest Council continuously for 25 years where he drafts ASA legislation, reviews subcontract forms, presents seminars and attends to ASA's legal affairs. His law firm, Sandberg Phoenix & von Gontard P.C., is a full service law firm specializing in construction law, labor and employment, business litigation, corporate organization and transactions, and others.