Officers
President
Amy Heeger
AME Constructors, Inc.
amyh@ameconstructors.com
Term Expires: 06/30/17
Amy Heeger is president of AME Constructors,Inc. based in St. Louis . A city and state certified WBE carpentry firm covering all carpentry services.
Vice President
Val Perales
Bazan Painting Co.
vperales@bazanpainting.com
Term Expires 6/30/17
Val is Vice President of Commercial Painting at Bazan Painting Company.  He has been with Bazan Painting since 1995 and his primary responsibilities include estimating and project management.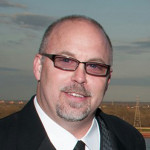 Immediate Past President
Kevin Douglas
Freeman Contracting
kdouglas@freemancontracting.com
Term Expires: 06/30/17
Immediate Past President of Operations, Kevin had over twenty years in the construction industry, specializing in all facets of structural repair and improvements from installation to design build, as well as overseeing projects in the field.
Treasurer
Mark J. O'Donnell, CPA
Schmersahl Treloar & Co.
modonnell@stcpa.com
Term Expires: 06/30/19
Mark  specializes in construction subcontractors and the companies that supply them.  His practice has been a member of ASA Midwest Council for more than twenty years.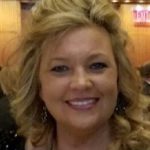 Secretary
Jennifer Church
United Rentals
jchurch@ur.com
Term Expires: 6/30/17
Jennifer, a Key Account Manager with United Rentals Inc. since 2002. United Rentals specializes in host of construction equipment sales and rentals representing all lines of business including General, Aerial, Trench Safety, Power, HVAC, Pumps, Tools and Training.