BPI in a Box Lunch-Postponed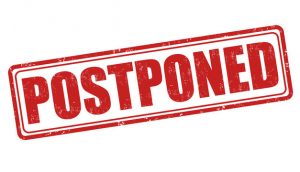 DUE TO LOCAL MEETING/INDOOR DINING RESTRICTIONS.
RESCHEDULE DATE TBD
BPI IN A BOX LUNCHEON
Syberg's on Dorsett
Wednesday, December 2, 2020
11:30 a.m. to 12:30 p.m.

BPI: Business Practice Interchange for Subcontractor/Supplier Members Only.
Business Practice Interchange is an informal share session where ASA member subcontractors & suppliers can share their experiences with projects, general contractors, and owners.
Only first-hand information is allowed to be shared.
ASA is only providing a forum for the exchange of business information.
Information exchanged by members must be current, accurate and first hand.
SYBERG'S ON DORSETT
11:30 a.m. to 12:30 p.m.
$25 per person includes lunch and a BPI Session.
ASA Subcontractor and Supplier Members Only 
BPI COMPANIES:
ARCO Construction
Ben Hur
Korte-Luitjohan
Layneco
Pernikoff
Pinnacle
TW Constructors
Wright Construction
BPI TOPIC:
HOW TO DEAL WITH OR DIE FROM THE DREADED  "PAY IF PAID" CLAUSE
Who bears the risk of owner non-payment
Pay if paid v. Pay When Paid
Avoid Consequences by Conflicting Contract Language or Statute or Market Conditions
Changes in the Law's Interpretation of These Clauses.
---
Please register above by November 27th  2020
ASA Cancellation Policy:
Registration cancellation by 11.27.20. for refund in original payment form.
No refund after the 27th, but you may always send someone in your place.
ASA MEMBERS ONLY-MUST USE YOUR LOGIN TO REGISTER.
If you do not have your login credentials, contact susan@asamidwest.com
Address:
2430 Old Dorsett Road
,
Maryland Heights
,
Missouri
,
63043
,
United States
December 2, 2020




11:30 am - 1:00 pm