ASA Midwest Council elects 2017-18 Officers & BOD
ASA Midwest Council Elects 2017-18 Officers, Board of Directors
The American Subcontractors Association (ASA)-Midwest Council recently elected its officers and board of directors for 2017-18. 
(pictured Val Perales, president; Tom Henson, secretary; Jennifer Church, vice president; Mark O'Donnell, treasurer)
Mr. Val Perales, Vice President at Bazan Painting Co. was elected as 2017-18-chapter president.  Perales succeeds Ms. Amy Heeger, AME Constructors, and he will serve a one-year term which began July 1 and will expire June 30, 2018.
"I am honored to have been elected to serve as the next President of ASA Midwest Council." Perales said.  "My goal this year, will be to continue our organization's 50-year mission of helping our members be more efficient and effective at doing business, through ASA's focus on education, advocacy, and cooperation within the construction industry."
Jennifer Church of United Rentals was elected vice-president. Tom Henson, of Affton Fabricating & Welding, Inc. will serve as secretary, and Mark O'Donnell of Schmersahl Treloar & Co. will serve as the association's treasurer.
Members of the 2017-18 Board of Directors also include: Steve Albart, Enterprise Bank & Trust; Jeffrey Loebner, Gencorp Services; Brian Hayden, Hayden Wrecking; Richard Russell, Sachs Electric Co.; Chris Sauer, TJ Wies Contracting; Sal Vitale, Vee-Jay Cement Contracting.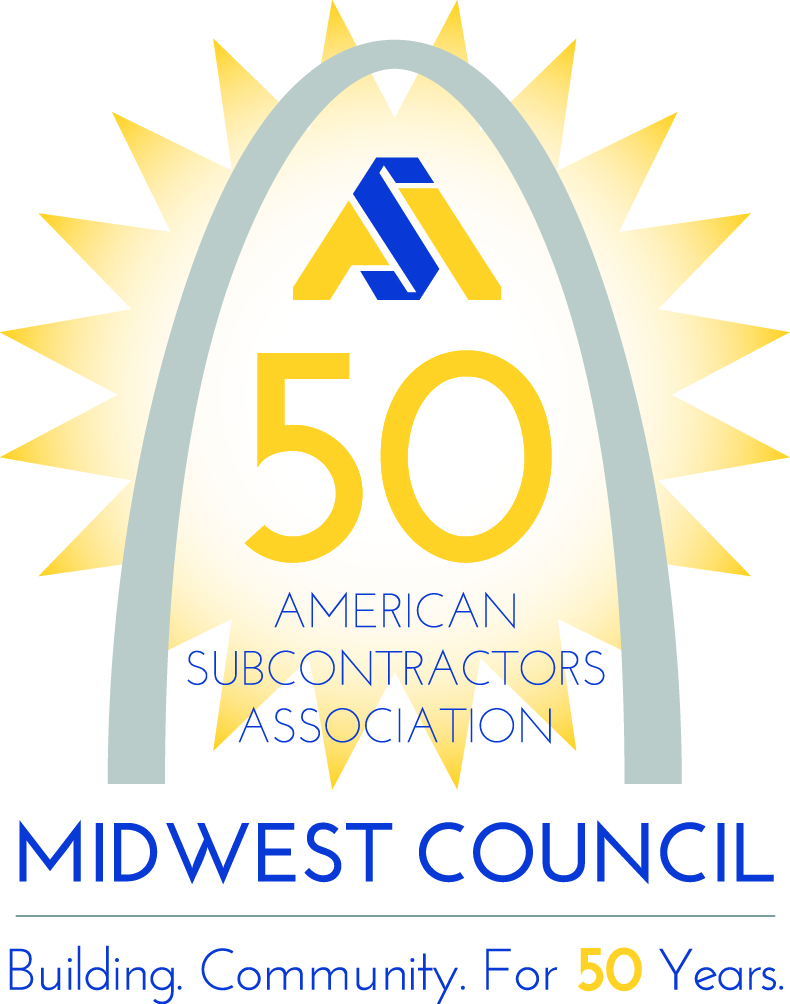 ASA Midwest Council is celebrating our 50th anniversary with a BIG party on November 4th 2017.
11.4.17 SAVE THE DATE-Additional details coming soon!